Arthur Uhimov's rise through Columbia University Medical Center has been impressively swift. Yet the path Arthur traveled to that ascent involved an unconventional road, a 17-year detour, and a life-changing U-turn.
Arthur is the Director of Research Administration at Columbia's Department of Dermatology, marking his fourth promotion since he began working at Columbia in 2012 as an Administrative Manager. He will soon leave the department, though, for—surprise, surprise—another advancement. Arthur is joining Columbia's newly minted Zuckerman Mind Brain Behavior Institute: a world-leading neuroscience institute and architectural marvel, at which he will lead grants management. "That's what I've been building toward because I love neuroscience, and ever since I heard that place was being built, I've wanted to work there," Arthur says.
His new role will be Arthur's sixth at Columbia. Arthur finished his undergraduate degree in 2012: a B.S. in Biology from Temple University, where he was originally scheduled to graduate in 1995. Arthur left Temple a few credits shy of graduating and worked for many years in his family's businesses. He honed business skills that transferred into elements of his current career, such as finance and grant accounting. Still, the business world eventually lost its luster, and Arthur returned to Temple for his final few credits. "I wanted to be around science again," Arthur said. "The feeling was pretty constant. It was always in the back of my mind."
Arthur was a lab member at Temple, where he worked on long-term memory in courtship conditioning of fruit flies for his honors research thesis back in 1995. That experience helped him learn a lab's needs from a supply-order standpoint, and upon graduation, Arthur immediately began working at Columbia to be around science again—and for the graduate school tuition benefit.
"I had a bit of a culture shock moving from the business world to a non-profit organization like Columbia," Arthur says. That awe didn't stop him from immediately affecting progress, however. In his first few months, Arthur implemented Quartzy for the Dermatology Department's Basic Science Research Group (which consisted of seven labs) to improve organization, reliability, and transparency in the procurement process. The BSRG laboratories were able to track orders and deliveries like never before, and Arthur's clear, concise reporting—coupled with $29,000 first-year savings on supplies, software, and shipping costs via Quartzy—earned him notice.
"They saw the fact that I was able to implement a system and totally revamp the process," Arthur says. "It really did help me get a jump start here. I could not have done this without a system that allowed for visualizing and integrating incoming orders by vendor and urgency. I was able to export the order reports by lab or department and take the spreadsheets to the people I reported to. They were really impressed by that because in Columbia's financial system, it's very tough to get that kind of data."
Arthur was soon promoted to Research Administration Manager, then to Divisional Administrator and Research Administrator (Neurology) before his elevation to his current role. The Zuckerman Institute is slated to house 60 investigators, making it Arthur's most ambitious exercise of scaled efficiency yet. He earned the opportunity by practicing the same advice he'd offer anyone in his field. "Having a system to rely on frees up your time and mental resources to take on bigger tasks and projects," Arthur says. "Showing someone that you've been able to implement this great system that works so well creates a level of trust and shows a level of expertise."
That keen organization and process implementation helped Arthur maintain managerial oversight while beginning grant work. "That's when my career took off because I got really good at submitting National Institute of Health applications," Arthur says. "Working closely with senior investigators to learn about proposal development and strategy, and doing pre-award, post-award for their grants. But it maybe wouldn't have happened without the early success I had because it was an entry-level job I started in with procurement."
Arthur is also a Certified Research Administrator and credits that certification process as a major boost in his trajectory. "Working on the grants and putting in a lot of time and effort to learn that system helped," Arthur says. "For any research administrators that have a science background, it helps to be able to read grants. Some sort of scientific vocabulary and grasp of general content helps to be able to go and put together budgets and the non-science components."
Ever ambitious, Arthur still sees ample growth opportunity as he approaches his new challenge. He wants to earn a master's degree in neuroscience while honing his writing skills so he can grow toward proposal development, working with investigators to craft funding strategies and ideas for grants. "I'm doing that a little bit now," Arthur says. "But to get to the next level, I need a little heft in my resume: writing skills and a more modern science background because most of mine is 20 years old."
If history proves anything, time won't hold him back.
---
Quartzy is the world's No. 1 lab management platform. We help scientists easily organize orders, manage inventory, and save money. We're free and always will be. Visit Quartzy.com or reach out at info@quartzy.com.
Interested in writing for The Q? Send us an email!
Share this: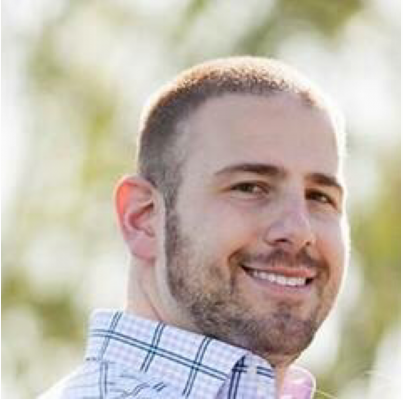 Greg Schindler
Greg has a BA from Stanford (English/Football) and MS from Oregon (Journalism). He's our Director of Marketing and Pastries.