Aline Cresswell loves Chenin blanc. But for nearly two years, she barely drank the delicately sweet French varietal—let alone any other wine. Because before she became Quartzy's Life Science Product Specialist, Aline spent five years in the wine industry, where her work balanced notes of science, sipping, and spitting.
"I was tasting probably around 400 tanks a day to make sure fermentation was going right or blending was going OK," Aline says. "As a lab manager, you're constantly trying to look for fault in production. Winemakers are the ones who put their artistic touch on it, but lab managers are the ones who will be able to detect a fault if there is one."
Aline's paths to science and wine began to merge during her Biochemistry and Molecular Biology undergraduate studies at Rhodes College in Memphis, Tenn. More specifically, within the restaurant at which she waited to pay tuition. Aline kept study notes in one apron pocket and the wine list in the other. "Sort of through osmosis, I started thinking about the science of winemaking rather than just the taste," Aline says. "It got me to really try and understand which kinds of yeast were involved."
After Rhodes, Aline's oenological intrigue led her to the agricultural haven of UC Davis, where she studied Viticulture and Enology under Dr. Linda Bisson—aka The Yeast Master. "She really instilled in me a love of microbiology, and a love for the kind of components that yeast and bacteria contribute to the wine," Aline says.
In addition to studying the countless exacting factors that affect wine quality—such as respiration rates of various grape leaves—Aline learned to embrace the French notion of "terroir," which she describes as "Recognition that you should just throw your hands up in the air and give up on trying to understand how all the different components work together. A space where grapes grow just is."
Aline's professional wine trail began with internships at Mumm Napa and France's Pithon-Paillé, where she fell for Chenin blanc. Her journey continued to Australia, Argentina, and Healdsburg, Calif., before she joined Duckhorn Wine Company as a Lab Tech and advanced to Lab Supervisor/ISO Administrator. Her myriad duties included maintaining QC and QA throughout the winemaking process to ensure that the final bottled beverage consistently represented the intended product of a highly scientific yet ultimately unpredictable process.
"I don't think people have any understanding that wine gets analyzed," Aline says. "Making wine is a very complex process that requires involvement of several microbes, filtration, coordinating grapes from different climates, water sources, and soil types. You have to take all these different factors and make it into something someone wants to drink."
That analysis requires lots of lab equipment, and that need brought Aline to Quartzy—initially as a customer. "I essentially had a way to organize how my lab was set up, where my stuff was, where I got it from, who I got it from, and to track monthly price because I was on a pretty tight budget as well," Aline says.
Aline recalls the time she needed tube brushes and received an exorbitant quote from a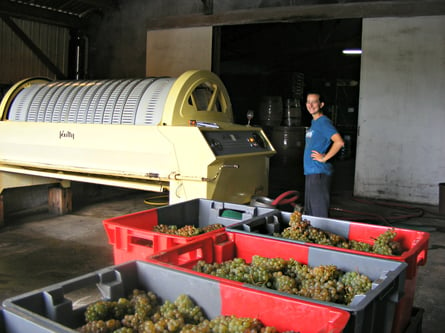 vendor. The vendor eventually reduced the price (after a time-consuming negotiation), but only 11 of the 12 ordered brushes arrived together. The 12th came more than 10 weeks later—with a $50 shipping fee. "They saw how little negotiating power I had, and they made me pay for it dearly," Aline says. "So when Quartzy came along, I was getting quotes without even having to ask anyone for the information. Free shipping/shipping quoted up front was a game changer for me as well."
Few, if any, winemakers used Quartzy when Aline learned about it from her boyfriend—a scientist who adopted it to organize his large, previously "very messy" university lab. Several winemakers—including Constellation Brands and The Wine Group—now use Quartzy, and Aline sees ample opportunity for more.
"A component to production is maintenance of inventory around stuff you put into the fermentation," Aline says. "'Do we have enough yeast? Do we have enough yeast nutrient?' Quartzy can be easily used to manage inventory on that end."
Like the rest of its operations, a winery's lab requirements are a matter of scale, too.
"Every winery has a few basic needs, but it primarily revolves around measuring the disappearance of sugar, and making sure there is some presence of sulphur," Aline says. "Those can be handled very easily with two things: a hydrometer and a burette. But as you scale from 'Mom and Pop' to something more, you get into commercial demand for products that are clean, typical, and expected. It's the McDonald's effect: You always want your Big Mac to look the same and taste the same."
While Aline currently enjoys meeting scientists' needs via marketplace product testing and process optimization, she fondly recalls her work in wine labs—with some minor exceptions. "I got to learn a lot and work with a lot of interesting people, but I could never own a nice pair of pants because I'd get wine on them all the time," Aline says. "I've finally gotten around to enjoying drinking it again. When you taste wine all day every day, beer tastes really good."
Beyond Chenin blanc, Aline favors living wines, which don't use sulphur or inoculate—and ironically, do not rely heavily, if at all, on science during production. "Those wines tend to be super funky," Aline says. "Sometimes they smell like feet or armpits or horse sweat, but those are the wines that really interest me the most." Aline insists, however, that feet are never actually used to stomp grapes at wineries, as people often believe.
As for her new jobsite beverage of choice? "Coffee," Aline says. "So much coffee."
Share this: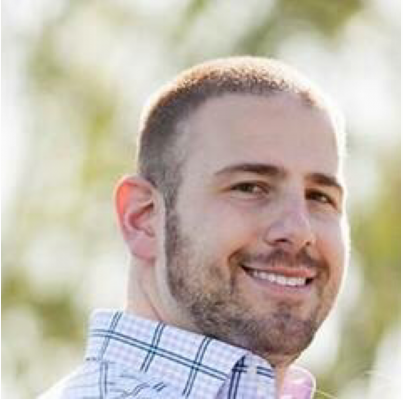 Greg Schindler
Greg has a BA from Stanford (English/Football) and MS from Oregon (Journalism). He's our Director of Marketing and Pastries.