Though research and lab work are often performed in isolation, scientific progress is seldom achieved alone. Everyone with any scientific background has been affected or inspired by a mentor, instructor, peer or colleague who helped shape their path or enlighten their experience. Soak up some of our best advice as Quartzy's resident scientists reveal the most beneficial—or at least memorable—wisdom they've ever received.
---
Adam, co-founder
Advice: "The most important thing to think through when designing an experiment is not the experimental condition, but the control. Well-thought-through controls silence skeptics. You publish better."
From: Paul Rothman, MD (on my thesis committee and now Dean of Medical Faculty and CEO of Johns Hopkins Medicine). This guy.
---
Ashley, Customer Engagement Specialist
Advice: "It's RRRR-rough endoplasmic reticulum. Think of a pimply teenager's back: RRRR-rough!"
From: Mr. Roisen, AP bio teacher in high school, the moment I knew I wanted to study biology.
---
George, Marketing
Advice: George: "What is in this unmarked glass bottle?" Dr. Fisher: "Why are you asking me?! Just smell it! Aren't you a chemist!?!" By the way, this is actually very bad advice.
From: My 87-year-old boss and former FBI forensics consultant and NASA materials scientist (in the 1960s), Dr. Robert Fisher.
---
Taylor C., Marketplace Support Specialist
Advice: "Failed experiment? That sounds like a learning opportunity to me. Treat every situation, failure or accomplishment, as a chance to learn something."
From: My dad, when asked for advice after every experiment I tried was failing.
---
Leslie, Customer Engagement Associate
Advice: "The good thing about being a science major is that you will learn to be analytical, and that is a skill you can take anywhere you go."
From: My dad
---
Aline, Life Science Product Specialist Manager
Advice: "Label everything."
From: Stephanie Kerry, Manager at Mumm Napa winery
---
Neha, Customer Success Associate
Advice: "PCR machines are like pets. If you're ever confused as to why your PCR works sometimes and not others, I've found that approaching the PCR reaction with a smile and optimism always helps—and spraying ethanol over everything to prevent contamination."
From: Sara Weitz, grad-student mentor at UCLA
---
Laura, Life Science Product Specialist
Advice: "Hot glass looks the same as cold glass!"
From: A professor

---
Dylan, Customer Success Associate
Advice: In the field, always aim for more data—so long as it is collected consistently. We can fix measurement error later, but we can't fix a dataset of n = 1.
From: Chris Smith, my undergraduate thesis advisor and Professor of Biology at Willamette University
---
Jeremy, Frontend Engineer
Advice: "Don't work so hard."
From: Cecile Chartier, OncoMed Pharmaceuticals
---
Melissa, Life Science Product Specialist
Advice: Without the proper controls, your experiment means nothing.
From: Ajay Pandita, CSO and mentor at Core Diagnostics
Do you have any personal stories of scientific advice or inspiration? Send us an email!
---
Quartzy is the world's No. 1 lab management platform. We help scientists easily organize orders, manage inventory, and save money. We're free and always will be. Visit Quartzy.com or reach out at info@quartzy.com.
Interested in writing for The Q? Send us an email!
Share this: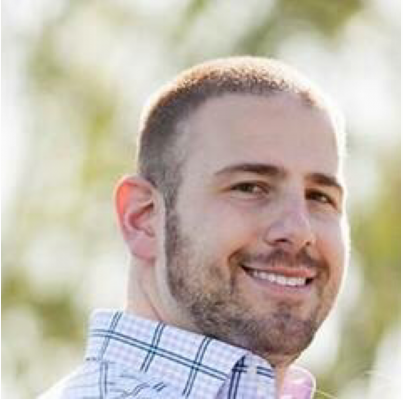 Greg Schindler
Greg has a BA from Stanford (English/Football) and MS from Oregon (Journalism). He's our Director of Marketing and Pastries.