I'll admit: Growing up, I really didn't have a clue what "being a scientist" truly meant.
In my early school years, I remember committing the names of key scientists and their experiments to memory. I recall learning how to outline the scientific method and design a simple experiment: Do plants grow better in the light or dark? Tune into my fifth-grade science project for the answer! But, as a kid, can you really understand the principles behind such a complex field, or develop a passion for it from that exposure alone? The answer, for me at least, was "no." And this hindered me from pursuing a career as a scientist upon entering college.
It wasn't until my first year as an undergraduate that someone connected the dots for me. At Cornell, I met a professor, Dr. David Bonter, who taught me more about science than I'd ever learned from any classroom or book. I learned mostly through my experience carrying out a long-term scientific project on the biology and behavior of breeding birds. I learned science from a new angle: by doing. While the hands-on immersion definitely enhanced what I absorbed from the experience, I realized that the way my mentor taught me had a great impact, too. I learned to think critically by reading endless academic papers relating to my study. I learned to celebrate knowledge through many conversations with enthusiastic colleagues. I learned that asking questions about the world around me could be a profession. I learned to love science.
Not everyone has the same experiences I did. Some youngsters may understand complex scientific principles by third grade. Yet if there exists at least one kid who's like I was—one who has an undiscovered love for science because they haven't adequately explored it—isn't that one child worth seeking out and encouraging? I think so. Thus began my inspiration to commit much of my time and energy to youth science-outreach programs. Since then, I've worked with a number of organizations (Cornell Raptor Program, 4-H, Cornell Lab of Ornithology, and Expanding Your Horizons), all with the intent of exposing kids to science in a way that's accessible, fun, and inspiring.
And the payoff? Incredible. I have many memories of when kids just lit up after finding a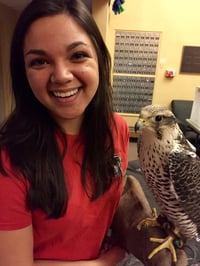 way to connect with science through an education program. I saw eyes glow with interest and genuine concern when I showed a small group the effects of an invasive pest (hemlock wooly adelgid) in their own backyards. I heard gasps from all around the room every time I showed a live bird of prey for education programs, spreading word about the conservation and biology of raptors. I heard kids turn to their moms, inspired to be the next Sylvia Earle, after completing hands-on marine-science workshops offered to young girls through Expanding Your Horizons.
Yet in these moments, it wasn't only children who were learning. While pursuing work in science education, I realized a few things myself.
Lesson 1: Youth science education doesn't only benefit kids
In my experience with youth science outreach, some of my most vibrant "students" have been parents. Often inspired by the enthusiasm of their children, I would regularly have parents begin attending our science meetings and engaging in the activities. From there their own passion for science flourished, prompting them to perpetuate the cycle. Some of my best colleagues started out as parents in science education programs.
Lesson 2: Science education doesn't need to be about making kids love science
Not all the kids I've taught developed a passion for science. However, no time nor mental energy was ever wasted in the process because the skills one learns from science are transferable to other areas of academics and life. By sharing science, you can inspire a general love for knowledge, encourage kids to always ask questions, and train them to think critically. These tools are priceless when developing the next generation of innovators in any field.
Lesson 3: Science education is worthwhile
The diversity of education programs enables many ways for kids to tap into learning about science from various perspectives. This richness increases the odds that something might stick, and exposes kids to a variety of topics that will surely be relevant to them as adults.
Alternatively, sometimes kids only need one science mentor or one program to connect the dots for them— just like Dr. Bonter did for me. That chance to inspire even just one great mind makes science education worthwhile. Don't let the opportunity pass to perpetuate science's eternal cycle of personal wonder, shared knowledge, and collective innovation.
---
Quartzy is the world's No. 1 lab management platform. We help scientists easily organize orders, manage inventory, and save money. We're free and always will be. Visit Quartzy.com or reach out at info@quartzy.com.
Interested in writing for The Q? Send us an email!
Share this: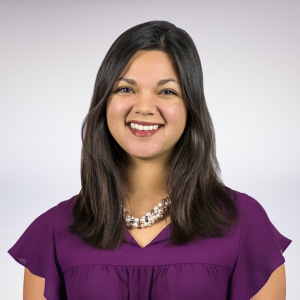 Taylor Crisologo