As a biochemistry (heavy chem) major and student-athlete at a small liberal arts school, my senior year brought about some serious fatigue that led me to decide I wasn't ready to be a student again—not just yet, anyway. I wanted to be "free," make some money (another blog post on this to come), move to a big city, start a life, and, most importantly, gain real-world experience so I could make a more informed decision about what I really wanted to do/be.
While I enjoyed my senior research project working on pheromone detection in Porcellio scaber—also known as roly-poly or woodlouse (i.e. bugs)—I had little biology experience and absolutely no idea what true biomedical research was like. So I deferred my med school acceptance, applied for a lab tech position in a translational neurology lab, and crossed my fingers that the world would suddenly reveal itself to me and I'd finally know what I wanted to be when I grew up.
As a research tech at Johns Hopkins School of Medicine, I spent countless hours under a dissecting microscope and in a tissue culture hood, where I (the chemistry nerd) absolutely fell in love with neurons. Growing primary neuronal cultures is no easy task. Those buggers are picky, hard to grow to maturity, and definitely unlike most other primary cultures or cell lines. And on top of that, the end goal is to harm them with something so you can try to save them. You inevitably end up killing your own hard work most of the time.
While at Hopkins, I published papers, took advantage of the employee tuition-remission program, and earned a master's degree in biotechnology. I was also promoted, got engaged, and then finally decided (six years after undergrad) that I really did love bench work and was ready to become a doctor—just not an MD. Instead, I chose a neuroscience PhD program at Vanderbilt University.
The next thing I knew, I was the old lady in class, desperately trying to remember how to effectively study. The first semester was rocky, but not just for me. As with most graduate programs, there was ample attrition in our class size after the holiday break. I'll admit, it crossed my mind that I had made a major mistake. Perhaps six years was a little too long to take off from rigorous study (lesson learned). But, what kept me invested and enjoying the whole new process despite the struggles and self-doubt was the familiar comfort of still being in a lab environment.
Some grad students love science and think they love lab life—until they experience it full-
time. But I had an edge. I'd already lived this life and still loved it. I knew what lab size I was looking for during my rotations, and what type of PI I wanted to work for. I understood crazy funding situations, how important training grants were, and how bad science can just plain suck sometimes. But I still wanted it.
I also wanted a family, and aligned myself with mentors who understood this. So I soon became the old lady in class who was married with dogs, and then the doctoral candidate with a baby. I'm now the soon-to-be PhD with two kids. My career progression is considered atypical by many, and things have taken me a little longer than planned. But that's fine by me because I'm very happy, and I love what I do—both in the lab and at the zoo. Did I say zoo? I meant home.
---
Quartzy is the world's No. 1 lab management platform. We help scientists easily organize orders, manage inventory, and save money. We're free and always will be. Visit Quartzy.com or reach out at info@quartzy.com.
Interested in writing for The Q? Send us an email!
Share this: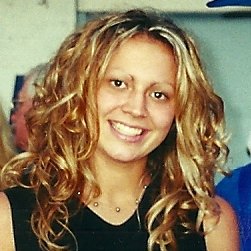 Amy M Palubinsky
Amy Palubinsky is a Neuroscience PhD candidate at Vanderbilt University and mom to two human children and one fur-kid. She hates mornings and therefore loves coffee.