What's it like to be a graduate student researcher and an instructor at the same time? It can be a rewarding experience, with both students and teachers gaining new insights. It can also be an exhausting, harrowing, seemingly endless path lined with stacks upon stacks of paper. Some grad students excitedly embrace the opportunity to teach, whereas others reluctantly accept the role as an obligatory leg of their academic journey. Just as motivations for becoming a grad student instructor vary, so do experiences—and the highs and lows along the spectrum of pleasure and pain. But, in the end, is it worth it?
The time instructors spend lecturing and interacting in classrooms is apparent to students. They see the PowerPoint presentations, take the quizzes administered to them, and ask questions about the subject matter being covered. That's all students have to be concerned about for those 60- or 90-minute periods. But what's less evident is the additional time grad student instructors spend behind the scenes—preparing for class and grading—that comprises a surprisingly large chunk of time and commitment.
It's very helpful when a professor already has a previous version of a presentation or quiz that just needs to be updated or revised. Otherwise, it takes time to create a brand new one. For quizzes, it's also time-consuming to devise new, fair grading rubrics. Although a grad student instructor may remember or be fairly familiar with the subject matter, the particulars often aren't entirely fresh in his or her mind, in which case there's further necessary preparation to improve upon a presentation or quiz, and to adequately brush up in order to effectively answer detailed questions. Students typically expect prompt answers in class or over email, but it takes time to check references and research materials.
Grad student instructors can expect a daily grind of hauling loads of students' work and exams back to the office, long hours answering questions in office hours and via email (often repetitions of the same questions), and wearisome nights spent grading. Piles upon piles are hauled back and forth—sometimes passed amongst several TAs who are divvying up the work. And the bigger the stack, the more time is taken away from one's own research. Anxiety mounts as precious time otherwise spent performing experiments or researching literature slips through the proverbial hourglass—or beaker.
So, given all the time-consuming challenges grad student instructors face, what are the high points? Is it really worth enduring these grueling tasks while simultaneously pursuing an advanced science degree?
Watching students grow in their understanding, and seeing that some students really care and excel in class are truly rewarding outcomes. Students who stick around after class and into office hours to hear the long, detailed explanations make it worthwhile. There's sometimes a symbiotic relationship where either the student or instructor loves to talk and the other needs to listen and learn. Students then continue to apply their newfound understanding—not only in class but outside, in their greater logical approach and rationale. These aha moments may stand out to a grad student instructor in the questions students are asking. There may be a mental shift, genuine interest, and fascination regarding the subject matter. Witnessing these moments make all the juggling worthwhile.
Yet students aren't the only ones who stand to learn. Teaching is a great education. Verbally explaining an entire pathway or model to a large audience forces a teacher to fully understand the material as well as the surrounding set of knowledge. This leads to a metacognitive analysis, pinpoints critical weaknesses in understanding to be reinforced, and greatly deepens the teacher's expertise. This process complements a grad student's own studies and research. After all, what are researchers doing but continuously learning?
So, back to the original question: Is being a grad student instructor really worth the exhausting and tedious work? It's frustrating at times—especially when it seems some students are only gunning for a grade. But consider the students who are genuinely excited about the class, mastering the subject matter, and sharpening their scientific skills. They fuel feelings of fulfillment. When I'm writing letters of recommendations for particularly stellar students and lauding their merits and achievements (*shedding of sentimental tear*), I think it's fully worthwhile. But it's really up to each individual grad student to decide whether teaching is his or her cup of tea—or coffee. Lots of coffee.
---
Quartzy is the world's No. 1 lab management platform. We help scientists easily organize orders, manage inventory, and save money. We're free and always will be. Visit Quartzy.com or reach out at info@quartzy.com.
Interested in writing for The Q? Send us an email!
Share this: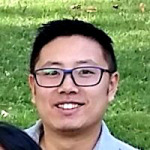 mikecyee
Mike has a Ph.D. in Biomedical Sciences from the University of California, Riverside, a M.S. in Cell and Molecular Biology from San Francisco State University, and a B.A. in English from the University of California, Berkeley.