Your first mentoring experience is a key step in growing as a scientist. Being able to successfully guide researchers working alongside and under you is a critical skill toward growing a productive research project. Hands-on experience is the only way to truly improve the unique skillset that's required for mentoring, and it's best to find opportunities to begin developing these skills as early in your career as possible.
In a university setting, it's common for an undergraduate or even a high school student to spend a summer or semester in a lab. Mentoring of these students can fall to graduate students or postdocs in the lab, in many cases providing them with their first hands-on mentoring experiences in conjunction with being, often, the first laboratory experiences for the mentees. While every scientist will have their own mentoring style, mentoring should be tailored to each specific student in order to garner the most benefit for them, you, and the lab overall. Here are three things to consider when preparing for your first mentoring experience:
1. Develop a plan.
Before the student arrives, write a plan of what work they will be doing, and what they need to know in order to accomplish it. They may need to learn foundational knowledge in the field, laboratory techniques, or both. You can also include information about who else in the lab the student will be working with (and who they won't), what hours they're expected to work, whether there are rooms or pieces of equipment that are off limits (without proper certification, for example), and anything else related to daily functionality in the lab. After it's been drafted, run the plan by a senior lab member or your PI, as their likely vast experience with mentoring can guide your first, and be a valuable educational experience.
Once the student arrives in the lab, the plan you've created will inform how you spend your one-on-one time mentoring the student, as well as what they should be doing independently. To ensure there are no misunderstandings, go through the plan with the student and explain its importance. This will minimize frustrations than can arise from unclear expectations.
2. Learn what they know.
Each high school or undergraduate student has a different educational background, and thus will enter the lab with different knowledge of a given subject. Take time to ask the student what classes they've taken, what previous lab experience they've had (even as a course), whether they have any experience reading scientific papers, what their reason is for doing research, and why they've selected this lab in particular. This information will help you ensure that your explanations, and the papers and textbooks you ask the student to synthesize, are at a level they can understand. You can also tailor your mentoring to take into account topics they're already familiar with and things they want to learn.
3. Be realistic.
For any new lab member, there is a curve to learning how a technique is performed, where reagents are located, and the background knowledge required to understand a project. This learning curve tends to be steepest for researchers with limited previous experiences—especially high school and undergraduate students. Thus, it's not realistic to expect a summer student to take on an independent project, or for an undergraduate to get novel data their first semester in the lab. It can sometimes happen, but your expectation as a mentor should not rely on this. Instead, focus first on training the student in a key technique or two, which they can become an expert in and use to assist with ongoing projects in the lab. If your mentee learns very quickly or stays in the lab for a longer period of time, you can build upon this foundation to grow their responsibilities.
Before you begin mentoring a young lab member, understanding their background and what the objectives of the mentoring relationship are for you, the lab, and the mentee will help you devise and execute a plan that helps everyone achieve their goals.
---
Quartzy is the world's No. 1 lab management platform. We help scientists easily organize orders, manage inventory, and save money. We're free and always will be. Visit Quartzy.com or reach out at info@quartzy.com.
Interested in writing for The Q? Send us an email!
Share this: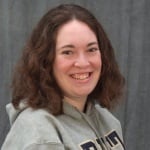 Aliyah W.
Aliyah is a science communicator with a PhD in immunology, currently based in Boston. You can find her on Twitter @desabsurdites and on her blog at www.aliyahweinstein.com.