β-arrestins are ubiquitously expressed proteins with many functions, including the regulation of receptor signaling and scaffolding proteins that influence downstream signal transduction. β-arrestins are significant regulators of gene expression and cell functions that involve but are not limited to inflammation, cardiovascular regulation, and carcinogenesis. Studies have explored the various roles of β-arrestins in regulating G-protein-coupled receptors (7TMRs) such as β2AR, angiotensin receptors, D2R, PARs, and chemokine receptors. There are also studies of the role of β-arrestins in interacting with RTKs. Depending on the small molecule, ligand, or agonist used, different signaling pathways can be preferentially activated, and this allows for the development of attractive, therapeutic strategies. For example, biased agonists can direct downstream events towards G-protein-dependent signaling or go the other way to direct it towards β-arrestin-dependent signaling.
Several strategies have been explored and are undergoing further development in this area. As published in this February Nature paper, the preclinical drug TRV120027 acts as a β-arrestin-1 biased agonist for AT1R. In another recent paper, a small molecule called Barbadin (Compound No. 42) was found to inhibit β-arrestin interaction with the clathrin adaptor protein AP2 despite agonist activation of β2R, V2R, and AT1R. Another study found that an antibody, figitumumab, targeting IGF-1R as a therapeutic approach for cancer treatments led to interactions between the receptor and β-arrestin-1.
Further downstream, and depending on the signaling pathway, β-arrestins are known for terminating G-protein activity and regulating MAPKs, PI3K-Akt signaling, NF-κB signaling, cofilin, LIMK, and others. β-arrestins thus have a role in regulating gene expression. For example, β-arrestins sequester ERKs that thus prevent them from translocating and activating transcription factors. In another example with β2-AR activation, β-arrestin-2 antagonized activation of the NF-κB pathway and thus transcription of inflammation-related genes such as TNFα. Furthermore, β-arrestins can translocate to the nucleus and bind transcription cofactors including p300 and CREB. β-arrestins can also interact with MDM2, which regulates transcription factors and is involved in tumor formation.
Being ubiquitously expressed with such a wide range of roles and a large amount of protein interactions, β-arrestins pose some challenges for researchers in terms of the shear amount of work that needs to be done. This research area seems like a packed dance floor—difficult to navigate and not for the meek-at-heart. It may also be challenging to target directly or factor in the significance of β-arrestins because of their wide-ranging capabilities—however, this is highly important to consider when understanding mechanisms in basic science or developing drug treatments.
There are more and more studies teasing out the roles of β-arrestins in various receptor signaling mechanisms. What about its role in regulating cannabinoid receptors, the neurological functions, and drug abuse? What about their role in regulating chemokine receptors, immune cell recruitment, localization, and inflammation? More specifically, how do they regulate inflammatory responses such as in an allergic reaction, brain inflammation, gut inflammation, etc.? Can β-arrestin-dependent chemokine receptor function and cell migration be addressed more thoroughly? Many specific questions remain to be answered regarding the role of β-arrestins in health and disease.
---
Quartzy is the world's No. 1 lab management platform. We help scientists easily organize orders, manage inventory, and save money. We're free and always will be. Visit Quartzy.com or reach out at info@quartzy.com.
Interested in writing for The Q? Send us an email!
Share this: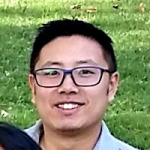 mikecyee
Mike has a Ph.D. in Biomedical Sciences from the University of California, Riverside, a M.S. in Cell and Molecular Biology from San Francisco State University, and a B.A. in English from the University of California, Berkeley.