During the interview for my first research position, I was asked if I knew how to use a micropipette. Without hesitation, I nodded, thinking that it was the pipette I had used in my chemistry class. Although I managed to get the research position, on my first day of work, I had to spend the entire day just pipetting different volumes of water onto a weight scale to hone my pipetting technique.
That was more than seven years ago, and now, as a teaching assistant, I teach my students how to use a micropipette. However, often during the training, my students get bored repeating the same action. This tedium motivated me to learn some fun facts about micropipettes to share—and hopefully combat their restlessness. In this article, I will share the historical developments of the micropipette and how micropipettes are currently calibrated.
History
The first glass pipette was invented by Louis Pasteur to prevent contamination of samples. Following rapid developments in plastic technology—and probably annoyance by scientists who had to tediously melt glass to make their own pipettes—plastic pipettes were eventually developed in the 1940s.
It was not until 1957 that Heinrich Schnitger—then a postdoc at the University of Marburg, Germany—developed a micropipette prototype with spring-loaded pistons and refillable liquid plastic tips, which he also patented that year. His motivation? Frustration. In his lab, Schnitger was working with optical enzyme assays, which required precise micro-volumes. This meant that he kept having to make and calibrate new pipettes, and draw precise volumes of analytes for his reactions—with his mouth. An inventor by nature, Schnitger reportedly took less than a week to come up with the first micropipette prototype.
While Schnitger's design made pipetting easier and safer, it did not offer researchers the possibility of adjustable volume. After consulting multiple micropipette users, Warren Gilson and Henry Lardy of the University of Wisconsin-Madison incorporated the feature of flexible volume into the pipette. Since then, multiple features, such as firmer grip, have been introduced to improve the ergonomics and precision of micropipettes. Micropipettes are indispensable for modern biological studies that require small, reproducible volumes.
Calibration
Micropipettes must be properly calibrated to perform their functions. Calibration can be easily performed in a lab with this simple equipment:
Beaker of 10 mL water

Micropipette

Thermometer

Weighing balance and boat
Micropipette calibration steps include:
Determine the water temperature. The temperature affects the water density, and hence the theoretical weight.

Place an empty weighing boat onto the weighing balance.

Tare to zero the weight.

Add the appropriate volume of water via micropipette.

Record the weight and repeat nine times for a total of 10 readings.

Calculate the mean and standard deviation of the readings. You can do so manually or with a Microsoft Excel function.

For the micropipette to be properly calibrated:

The coefficient of variation (C.V.), which is calculated by dividing the standard deviation by the mean, should be less than 1%.

The accuracy of the micropipette, which is calculated by dividing the actual mean by theoretical mean, should be between 99-101%.

If the micropipette is no longer correctly calibrated, send it to the manufacturer for calibration. The technicians will usually need to adjust (tighten or loosen) some screws to offset the volume.

Micropipettes should be calibrated every three months for optimal performance. It is advisable to pay close attention to the volume during drawing and dispensing to monitor the micropipette's performance.
I hope that the next time you have to use a micropipette for any repetitive task, these fun facts can help you pass the time—and maybe impress your lab mates!
---
Quartzy is the world's No. 1 lab management platform. We help scientists easily organize orders, manage inventory, and save money. We're free and always will be. Visit Quartzy.com or reach out at info@quartzy.com.
Interested in writing for The Q? Send us an email!
Share this: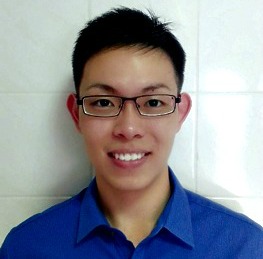 Andy Tay
Andy Tay is a graduate student in the University of California, Los Angeles and an instructor in the National University of Singapore. His research focuses on magnetic neural stimulation and magnetotactic bacteria. He enjoys science communication and using the gym in his free time.