As scientists proceeding along our career paths, we transition from being graduate students/postdocs/research associates to principal investigators/lead scientists/big kahunas. However exciting and fulfilling, this progression is often accompanied by changes that catch many of us off-guard. We suddenly realize that along with having to design projects, write grants, and teach classes, our new role requires so much more than scientific knowledge and dedication to research and innovation. While we may be exceptional as individuals, many of us lack the discrete, tangible skills to successfully lead, manage, and nurture a generation of budding scientists.
We are surprised to realize that the skills we acquired from watching and consulting our mentors and colleagues typically fall short of what is needed to be a truly great, empowering, and inspiring leader. We find ourselves scrambling to learn these skills on the job, often costing us valuable time and resources. During our formative years, we are always encouraged to attend meetings and conferences, take classes in grant writing, and "publish or perish." But we seldom, if ever, receive training in soft skills pertaining to leadership, management, communication, negotiation, and conflict resolution. The dearth of such training is truly baffling, considering that it has been proven time and again that these skills are crucial to creating a comfortable, safe environment in which to do science.
Fortunately, in an increasingly difficult and competitive job market, early career scientists, both in academia and the private sector, are becoming aware that it is essential for them to acquire tools that will help them to continue evolving as leaders and role models. Many institutions have started addressing the deficiency in programs that train scientists in leadership and management. One such endeavor is the "Leadership in Bioscience" workshop, offered at Cold Spring Harbor Laboratory, that I was fortunate to attend this past March. Led by Dr. Carl Cohen, who has been dubbed the "godfather of emotional intelligence training for scientists," this intense, highly interactive workshop aims to train participants in developing the tools necessary to become successful leaders.
Away from our home institutions, the workshop provided a safe environment where we all felt comfortable to share our concerns and experiences, and to discuss sensitive issues including authorship conflict, mis- or lack of communication, time management, PI absenteeism, and dealing with a passive or stonewalling leader. We felt a sort of kinship with one another, knowing that we were not alone, and that we all face difficult situations at one point or another in our careers. In addition to lectures, case studies, and group discussions, the workshop emphasized "learning by doing" through role-playing exercises that pushed us outside of our comfort zones, and tested our negotiation and communication skills.
When having a difficult conversation with an employee, colleague, or manager, many of us have trouble controlling our emotions, often because we are unaware of what we are feeling. We either become defensive, or retreat and try to avoid the conversation at all costs. Other times, we go on the attack and dole out criticism without realizing that such fault-finding is often viewed as an attack on the person, rather than the behavior. We forget that if the roles were reversed, we would equally feel offended. The mantra of the workshop thus became to always strive to be "hard on the problem, easy on the person," because it is absolutely possible to be honest without being unkind. When performing work evaluations, it is essential to provide constructive, non-judgmental feedback. Constant criticism alienates people, while empathy often breaks down walls.
Another important topic we covered was how to run productive meetings that don't leave attendees thinking they've wasted their time: distribute the agenda ahead of time, stick to the agenda, discourage side conversations, listen to all ideas, and end on a positive note. We also practiced public speaking and the importance and power of body language.
No scientist is an island, and contrary to popular belief, science does require people skills. A great leader recognizes that conflict in a laboratory shared by people from different backgrounds and cultures is almost inevitable. Excellent communication and negotiation skills ensure that such conflicts are properly addressed and resolved. As leaders, it falls upon us to ensure that the workplace we create is one where each individual feels that he/she has a voice, and is comfortable presenting and discussing his/her ideas and concerns, without fear of being mocked or punished.
---
Quartzy is the world's No. 1 lab management platform. We help scientists easily organize orders, manage inventory, and save money. We're free and always will be. Visit Quartzy.com or reach out at info@quartzy.com.
Interested in writing for The Q? Send us an email!
Share this: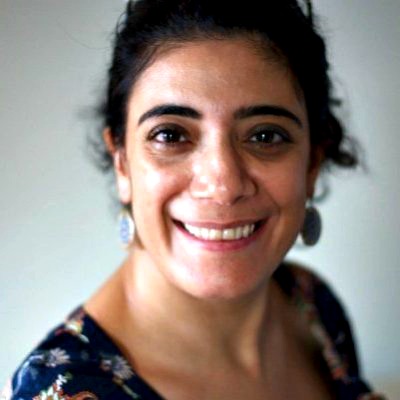 Daad Abi-Ghanem
Daad studied avian immunology at Texas A&M University. She is director of R&D at a biotech company in Portland, Oregon. She enjoys communicating hands-on lab experience, reading, writing, running, hiking, and crossword puzzles.