Cashman Fluid Analysis knows a thing or two about engines. Rather, make that nearly everything about engines. That's because the CFA lab is part of Cashman Equipment Company, which sells, rents, and services heavy machinery throughout Nevada and the Eastern Sierras. That machinery—including trucks, pavers, dozers, and drills—needs oil, fuel, and coolant, among other fluids. And that's where CFA comes in. Because as CFA administrative assistant Jacqueline Rodriquez puts it, "If it moves, it requires lubrication."
Befitting Cashman Equipment's wide range of machines, CFA offers a vast selection of testing services. "We analyze oil and coolant, and also fuel testing," Jacqueline says. "Motor oil, hydraulics—basically anything that requires oil for movement, we do that." CFA regularly analyzes samples for Caterpillar and other big companies that use turbines or compressors. And just as machinery needs lubrication, CFA's array of analyses requires lots of lab supplies, including test tubes, caps for ICP and FTIR instruments, and consumables. Jacqueline orders them all. Doing so isn't easy, but the process became far more efficient three years ago, when Jacqueline and her CFA colleagues adopted Quartzy's lab management platform to organize orders, manage inventory, and save money.
"It was a mess before," Jacqueline says. "It was not as easy as it is with Quartzy." CFA uses Quartzy to itemize inventory for various groups so they can quickly check for specific supplies they need to run their myriad analyses, add and approve requests for new orders when necessary, and often purchase directly through Quartzy. Previously, Jacqueline had to dig through paperwork and call vendors to order and replenish supplies.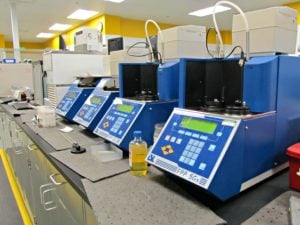 Jacqueline recalls being amazed when she first saw CFA's technicians at work, performing tasks such as testing the viscosity of oils, looking at metals through ICP, testing for water in fuel, and observing how fuel behaves at certain temperatures. "It's like, 'Woah!'" Jacqueline says. "Everything about the fuels is so interesting." Years later, she's still impressed. Many of CFA's customers actually make fuel, including that from soybeans, which CFA tests to ensure that it conforms to the necessary quality control of biodiesel.
Because they run the gamut of analyses for so many customers, CFA must optimize and streamline all of their processes to keep pace with demand. This applies to maintaining adequate inventory to minimize lag time in testing and avoid delays for customers. Jacqueline says Quartzy has helped CFA better manage their labs so they can devote time to important analysis rather than sifting through paperwork or frantically trying to track down research supplies. Historically, Jacqueline had to call vendors to see if the many test tubes CFA uses were in stock. She finds the time saving with Quartzy comparatively refreshing. "With Quartzy, I just go in and request it," Jacqueline says. "And by click of a button, boom boom—we are done. No wait time."
According to Jacqueline, the tracking information that automatically shows up for Quartzy orders is another convenient time-saver. Quartzy has saved CFA money, too—about $15,000 on items offered at lower prices than CFA would otherwise pay through vendors. Jacqueline says Quartzy is also good about letting her know if a desired item is backordered or no longer available. "Every time I ask them for something, they always respond right away," Jacqueline says. "They even help by finding matches for items that are not on Quartzy. Jacqueline recalls looking for a mesh that didn't come with an instrument. She was impressed when Quartzy connected with the manufacturer to find it for her.
Cashman Equipment is one of the top Caterpillar dealerships in North America. As such, Jacqueline has recommended Quartzy to other Caterpillar dealerships throughout the United States and Europe. "I told them how convenient and easy and what a money saver it is," Jacqueline says. "I told them all the money we save on test tubes and they were so impressed."
Cashman Equipment and CFA are highly impressive, too. Founded by James "Big Jim" Cashman, Cashman Equipment has been family owned and operated for more than 85 years. It is one of the few Cat dealerships in the world run by a woman—MaryKaye Cashman—and employs more than 700 people. While those hundreds of employees are busy helping Cashman Equipment sell, service, rent, and power the machines needed for big jobs, CFA keeps testing lubricants, monitoring equipment conditions, and enhancing equipment life and reliability—and Quartzy is just one reason why.
---
Quartzy is the world's No. 1 lab management platform. We help scientists easily organize orders, manage inventory, and save money. We're free and always will be. Visit Quartzy.com or reach out at info@quartzy.com.
Interested in writing for The Q? Send us an email!
Share this: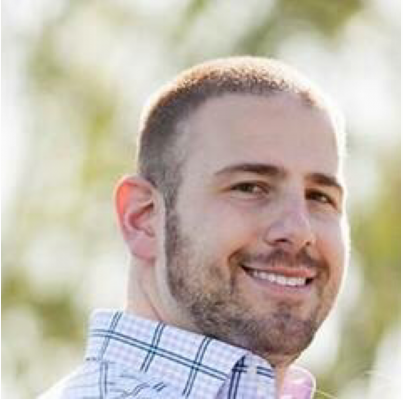 Greg Schindler
Greg has a BA from Stanford (English/Football) and MS from Oregon (Journalism). He's our Director of Marketing and Pastries.