Quartzy's mission to accelerate the pace of scientific discovery began in 2011, when it created a free lab-management platform to help scientists easily organize orders and manage inventory, saving them precious research time. Quartzy has since saved thousands of labs millions of dollars, too, by partnering with suppliers to offer top-tier research products at optimal prices. Quartzy recently launched its latest feature designed to add further user value while streamlining research: the Quartzy Catalog.
Scientific procurement is traditionally riddled with pain points that introduce frustrating friction, barriers, and delays to research. The industry standard for finding what is needed and tracking it is incredibly inefficient. According to Regelmann, who co-founded Quartzy with Columbia University colleague Jayant Kulkarni (CEO), these infuriating inefficiencies are what initially inspired the concept for Quartzy and still drive the company to make labs as efficient as possible. "When I was doing research, I would go to dozens of websites to try to find the chemicals and plastics I needed," Regelmann says. "And when I found them, I wasn't always able to buy them. It will make researchers' lives much better and allow them to focus on research if they can do it all within one platform. Quartzy was built, at first, to help with the tracking component, and the Quartzy Catalog was a natural extension to improve efficiency."
Quartzy previously facilitated product purchases by suggesting desired items to active users when available at prices lower than they typically pay. The Quartzy Catalog makes cost-effective purchasing even easier and more empowering, as users can actively search for exact items they want—or search general terms and find specific products—with confidence that they'll maximize value by comparing prices in one central location.
"We're creating a novel digital-distribution platform, where we are able to bring manufacturers closer to their customers in a way that adds value both to the customer and the manufacturer," Regelmann says. By continually adding and optimizing features—including a recent comprehensive platform overhaul—to increase end-to-end value within its free software, Quartzy has grown to nearly 300,000 worldwide users. This critical mass of researchers enables the robust Quartzy Catalog. "Our enormous user base combined with our novel digital-distribution platform presents a unique go-to-market opportunity for manufacturers," Regelmann says. "It's more efficient than traditional sales channels, which is how we are able to offer brand-name and top-tier items at extremely affordable prices."
The Quartzy Catalog launched with millions of products from more than 600 manufacturers, including Rainin, Corning, and MilliporeSigma. And that's just the beginning. Quartzy's manufacturer base is rapidly growing, having more than quadrupled in the last year. "We're continuing those efforts to get to more manufacturers, and as we do, this will only become more valuable and more exciting to users," Regelmann says.
In keeping with Quartzy's commitment to add user value while reducing research friction, Regelmann foresees the Quartzy Catalog continually growing and evolving as a one-stop shop, in terms of both partner suppliers and functional scope. "As we integrate with more manufactures, and more researchers come to the platform, you can imagine more interactions and questions that can go right to the manufacturer," Regelmann says. "We will also be able to incorporate popularity ratings and generalized usage statistics to make sure people are buying what's best for them."
Sign up for a free private or group training to learn more about how Quartzy can make your lab more efficient. Quartzy also offers highly responsive user support.
---
Quartzy is the world's No. 1 lab management platform. We help scientists easily organize orders, manage inventory, and save money. We're free and always will be. Visit Quartzy.com or reach out at info@quartzy.com.
Interested in writing for The Q? Send us an email!
Share this: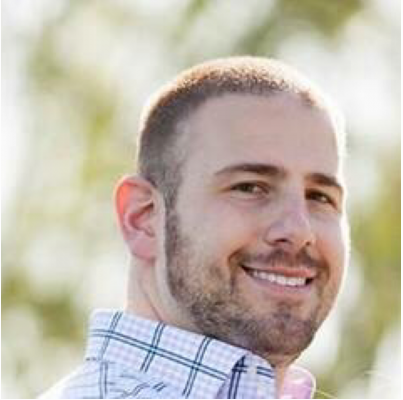 Greg Schindler
Greg has a BA from Stanford (English/Football) and MS from Oregon (Journalism). He's our Director of Marketing and Pastries.