It can be the most dreadful time of the year – no, not the stressful few weeks leading up to the holiday season – but lab inspection time. Typically occurring yearly, a lab inspection ensures that both the lab space and lab members are adhering to national and university health and safety regulations. While labs should be following these guidelines all year round, the truth is that there are often things that need to be done to prepare the lab leading up to an inspection. So how can lab personnel prepare for a lab safety inspection without too much added stress?
First, ensure that all lab members are aware of what the lab inspection process entails and what the regulations are that will be evaluated. This allows everyone to chip in helpfully in getting the lab space prepared. Furthermore, some inspectors will ask lab members questions about the guidelines, so it's important that each person is up to speed. For example, everyone in the lab should be aware of where chemical and biohazard waste are disposed of, where chemicals are stored, and what PPE (personal protective equipment) is required for use in different areas of the lab. Similarly, scientists should know where in the lab any safety protocols, spill kits, and emergency contact information are located. These are things that every member of the lab should already be aware of for their own personal safety, but a yearly reminder – especially leading up to a safety inspection – is a good idea.
In terms of preparing the lab space, there are some small things that lab members can start doing right now in order to make inspection time easier. Most importantly, everyone can make sure that when they prepare a reagent, they label it with not just the reagent name, but also with their initials and the date. Not only is this extremely easy for everyone to do as they go, but it's an extremely tedious task to do for dozens of reagents all at once if forgotten about until the inspection is on the horizon. Another requirement for lab inspections may be that cabinets are labeled with a list of the chemical reagents scored inside. While it can take a lot of time to initially catalogue all of these reagents, future years can be made easier if lab members then remember to add newly-ordered reagents onto these lists as they are delivered. By making tasks like this a part of each lab member's normal routine, preparation for the yearly inspection can be done a lot more quickly.
Finally, lab members should pay attention to any safety trainings they might have out of date or expiring soon. While this is not often caught until an inspection is looming, these trainings can take some time to update. They can become even more of a hassle to complete if the trainings must be renewed at an in-person seminar instead of online. An easy way to make sure this doesn't become a major hurdle come inspection time is for scientists to mark the expiration date of each of their safety trainings in a calendar. That way, the need for an update doesn't come as a surprise, and can instead be taken care of well in advance, whenever the researcher has some free time.
Hopefully with these tips in mind, you and your lab mates will be able to prepare ahead of time for those dreaded lab inspections, without there being too much hassle in the days and hours leading up!
---
Quartzy is the world's No. 1 lab management platform. We help scientists easily organize orders, manage inventory, and save money. We're free and always will be. Visit Quartzy.com or reach out at info@quartzy.com.
Interested in writing for The Q? Send us an email!
Share this:
Tags: advice, tips, career, laboratory, lab equipment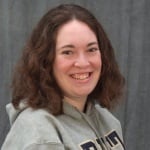 Aliyah W.
Aliyah is a science communicator with a PhD in immunology, currently based in Boston. You can find her on Twitter @desabsurdites and on her blog at www.aliyahweinstein.com.
Related Articles