So you want to try a new reagent. But whether it's to replace one that you have previously used or to start on a new project, one important question always arises: how do you know that it will work? Even if the manufacturer's website shows data and it has been used in previous publications, it is best practice to test a reagent – in your own hands, in combination with all the other reagents necessary for your specific experiment, in your lab – before moving ahead with a large-scale experiment. However, it is often not practical to purchase an expensive reagent with the hope that it will work, in case it doesn't. Sampling the reagent first instead would be a more economical option – and, luckily, is often possible, whether or not that is advertised by the company. Here are some tips regarding the art of securing reagent samples:
Check the manufacturer's website. Some companies have a sampling policy in place. These range from offering free samples of any product in the company's profile, to offering free samples of their newest products, to selling less expensive trial-sized versions of their products. Or, some companies do not offer trial-sized products, but instead offer full refunds if a product does not perform as anticipated. In my experience, companies that have explicit policies in place about samples are likely to adhere to those. (For example, companies that sell trial-sized products are unlikely to give a free sample of those products.) Regardless, these provide a range of ways that researchers can test new products for free or reduced prices before making the decision to use a product or not.
Connect with your local sales representative. Most companies have a sales representative tasked with marketing their products to universities and research centers in a particular geographic area. You might recognize them as the random people with advertisement flyers who stop by the lab to talk at the most inconvenient times…but don't ignore them, especially if you are in the market for new products! These representatives often have the power to offer you a product sample, as well as discounts on larger purchases from their company. Additionally, building a rapport with sales reps from companies you frequently look for products from means that they'll think of you when new products get released – and might even offer you samples of products relevant to your research without you asking!
Take advantage of conferences. Conferences give scientists a chance to interface with a range of companies and discuss how the company's products can benefit their research. Additionally, companies use conferences to try and recruit new customers, by offering conference-specific discounts and/or free products. Scientists can get a hold of these either through asking the company representatives on site or as a prize from activities taking place at the company's booth. Here's a tip: if you're offered a discount but you'd benefit more from a product sample (for example, from a company you've never ordered from before), ask! If you're sincere about your interest in a product, most representatives will recognize this and try to engage you as a customer by meeting your needs.
Send an email. You can always email a company's customer service department and flat out ask if they offer samples of the product you're looking for. The worst they can say is no! But frequently, you'll find that they are willing to offer samples of products to scientists who reach out, as this shows they are invested enough in the product to put forth that effort. It is a good idea to not just ask if a sample of your product of interest is available, but to also mention your area of research and why you are interested in that particular product. To go above and beyond, you can also indicate that you'd be willing to provide feedback on the product. This benefits the company and can give them more of an incentive to honor your request.
As a last point, many university labs place their orders through a supplier that acts as an intermediary between the university and many different companies. However, the supplier is unlikely to offer samples; you should count on going directly to the company with your request.
Following these tips should help scientists get samples of reagents, aiding their purchasing decisions and making it less of a financial strain on tight laboratory budgets to try new products and pursue new avenues of research.
Share this:
Tags: advice, tips, lab, purchasing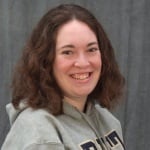 Aliyah W.
Aliyah is a postdoc at the University of Virginia, where she studies cancer immunology. She is also an advocate for science communication. You can find her on Twitter @desabsurdites and on her blog at www.aliyahweinstein.com.
Related Articles