So you want to try a new reagent. But whether it's to replace one that you have previously used or to start on a new project, one important question always arises: how do you know that it will work? Even if the manufacturer's website shows data and it has been used in previous publications, it is best practice to test a reagent – in your own hands, in combination with all the other reagents necessary for your specific experiment, in your lab – before moving ahead with a large-scale experiment. However, it is often not practical to purchase an expensive reagent with the hope that it will work, in case it doesn't. Sampling the reagent first instead would be a more economical option – and, luckily, is often possible, whether or not that is advertised by the company. Here are some tips regarding the art of securing reagent samples:
As a last point, many university labs place their orders through a supplier that acts as an intermediary between the university and many different companies. However, the supplier is unlikely to offer samples; you should count on going directly to the company with your request.
Following these tips should help scientists get samples of reagents, aiding their purchasing decisions and making it less of a financial strain on tight laboratory budgets to try new products and pursue new avenues of research.
---
Quartzy is the world's No. 1 lab management platform. We help scientists easily organize orders, manage inventory, and save money. We're free and always will be. Visit Quartzy.com or reach out at info@quartzy.com.
Interested in writing for The Q? Send us an email!
Share this:
Tags: advice, tips, lab, purchasing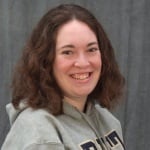 Aliyah W.
Aliyah is a postdoc at the University of Virginia, where she studies cancer immunology. She is also an advocate for science communication. You can find her on Twitter @desabsurdites and on her blog at www.aliyahweinstein.com.
Related Articles