Gatherings of experts in the field play a major role in science. We all occasionally attend seminars, workshops and conferences – and not just because of the free coffee. We aspire to extend our scientific network, catch up on latest research or even present our own work. While the majority of scientists just attend the meeting, others decide to actively get involved in an organizing committee - the people behind the scenes running the meeting or conference.
In September 2016, the French Society of Physics (SFP, Alpes section) gathered five PhD students, including myself, to form the committee of the Rencontres des Jeunes Physiciens: a one-day colloquium for PhD students working in the field of physics. The committee was composed of young, enthusiastic PhD fellows of different nationalities and expertise - with no experience in organizing a conference what-so-ever. During our first meeting we all found out just how much works it takes to run a conference: funding, venue, advertisement – all this, and even more - needed to be arranged. How? That was up to us. But, after several months, multiple committee meetings, and hundreds of emails, we did it: we organized a conference!
Needless to say, to handle this management mess we needed support and guidance. Fortunately, SFP had plenty of advice for us. However, some of you might be less lucky, so I've gathered tips and personal learnings to help you organize your own conference:
Key areas to cover
The organization of a successful conference includes the following subjects:
Communication and advertisement

Funding and money management

Venue and catering

Scientific content: presentations, posters, and keynote speakers
It is important to keep all these points in mind but impossible to address them all at once. Obviously, venue and catering cannot be booked if there is no funding yet. So, go with the flow. Identify each meeting what needs to be done and follow a logic order.
Identifying the role of each committee member
Obviously, organization of an organizing committee is crucial. That does not mean that there needs to be a hierarchy however. I recommend distributing responsibilities while keeping in mind that you will encounter new tasks during each committee meeting. It also helps to immediately assign one or more members who will be in charge of notes and the schedule to avoid confusion and ensure that tasks get done on time.
Organize your documents
As you accomplish tasks, emails, quotations, information, and bills will start piling up. So, be organized! Use a file-sharing platform like dropbox or google drive to upload all documents. Write a protocol during each committee meeting. Create a folder in your private email account for all communication within the committee. If this is done from the beginning, it will be much easier for you to find relevant information later on. Plus, future committees may save valuable time if you allow them to go through the paperwork, which in the end is a collection of all information needed to organize the event.
Money, money, money
Often the first and most crucial task to tackle is finding funding. Estimate a budget. The amount of money you need depends on how you want the conference itself to be. Ask yourself the following questions: Will you invite keynote speakers? Do they need transportation and accommodation? Will you provide food and drinks during the colloquium? How will you advertise the event? Are you intending to offer merchandise to the attendees? What kind of venue is available? What was last year's final budget? Consider all these questions and estimate the amount of money you need to collect from sponsors.
In general, attracting and negotiating with sponsors is a delicate matter. To convince different institutions to financially support the event, promote it! Design an information sheet containing the conference's goals, the scientific program, and the budget. Do not forget to point out benefits for the sponsors. Now, send out emails, attach your flyer, and hope that an interested prospective sponsor will get back to you. If so - seal the deal. Offer to privately meet at their institution. If needed, be able to provide a detailed description of your budget including already received quotations. This will emphasize the liability of the event and its committee and help you secure funding.
Outreach
One of the most important points to attract a high number of participants is advertisement. Design and distribute flyers and posters in different laboratories and cafeterias. Gain access to mailing lists of universities and institutes to reach as many people as possible and send out emails on a regular basis. If you have the time, create a website with all needed information and the online submission platform for your event. Use social media. Also announce keynote speakers – the "headliners" of your conference. You know you are doing a great job when your colleagues and friends are slightly annoyed by you - but hey, it serves a bigger cause!
Finding the right place
Booking the venue will not be the first point on your to-do-list, but possible sponsors might ask where the event will take place. So, know what your options are. Information on amphitheaters available for public use can be found on the official website of any city. To save money, consider renting a lecture hall within the university or at local laboratories. Both should have auditoriums available for scientific purposes and, if you are lucky, might rent them to students for less or even for free.
Make sure the venue is appropriate for your event. You do not want to limit the number of participants beforehand, but the audience should take up at least half the available auditorium seats. To avoid technical issues (and an unwanted additional nervous breakdown) during the day of the conference, try to find a well-equipped place. If you are planning to serve food or have a poster session, try to find a venue that offers an additional room or some extra space. On top of that, check the accessibility of the venue via car and public transport.
Because coffee is a necessity
Most scientists need their daily dose of caffeine, so never deprive them of their life elixir - coffee. Food on the other hand is not necessary but highly appreciated, though it is also one of the biggest expenses. Predicting the number of participants is crucial for your budget planning when it comes to food and coffee. Luckily, most catering does not need to be booked way in advance. I recommend taking time to compare offers from different companies and specifying the final number of people once registration is closed.
The scientific program
The covered academic content depends on the focus of the conference itself. Keynote speakers should be experts in the field with good oral skills. Check out their private or laboratory websites and youtube channels to assure an interesting keynote talk. Take into account that scientists are often very busy, so contact them way in advance. Also, for the sake of your conference, specify presentation guidelines for invited speakers.
If attendees can apply for a presentation, set an abstract deadline that gives you enough time to select the final speakers. The abstracts should be judged on merit, novelty, and topic. Agree on a point system within your committee and decide together who will get the opportunity to present their work.
Thinking outside the box
The final format of a conference depends on the organization as well as the creativity of the committee. Stand out from other scientific meetings by adding your personal touch. Handing out merchandise to the attendees is a first way to assure a long-term visibility of your organization, the conference and the sponsors. Also consider having a professional photographer document the conference in pictures.
To keep the day interesting, consider inviting speakers that cover an alternative content (for example ethics of research, science in movies or personal career talks). Also, get local businesses involved and consider newspapers or radio stations to cover the event. For networking reasons, and pure pleasure, think about organizing an after-conference event. You could even play music or hire a band to lighten the mood.
On the big day
Finally, after months of work, the day of the conference arrives. Though all the organization chaos might be over, various things still need to be managed: registration of all attendees, coordination of speakers and supervision of the catering company. Assign those tasks to different committee members to assure that everything runs smoothly.
To reduce your stress, prepare as much as you can beforehand. If possible, enter the venue a day earlier and set up tables, poster walls, name-tags, printed programs, and technical equipment. Also don't forget you have been working hard for this event – so, enjoy it! While managing the conference, do not forget to talk to people around you. Benefit from your committee member status and increase your personal scientific network.
Looking back, participating in a conference committee was a nerve-racking and time-consuming, yet, at the same time it was exciting and full of positive experiences. We negotiated with funding institutions and introduced ourselves to hundreds of scientists - establishing ourselves within the scientific community. We appointed the scientific program, which gave us an overview on the broad range of research conducted by our fellow students. All in all, participating in an organizing committee was an outstanding opportunity to gain experience beyond my workbench.
Photo taken by Andrea Berlese
---
Quartzy is the world's No. 1 lab management platform. We help scientists easily organize orders, manage inventory, and save money. We're free and always will be. Visit Quartzy.com or reach out at info@quartzy.com.
Interested in writing for The Q? Send us an email!
Share this:
Tags: advice, tips, career, academia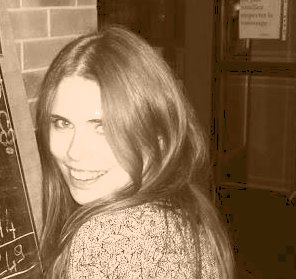 Katharina Hennig
Katharina is a PhD student in her final year employed at LiPhy in Grenoble, France. Working in the field of mechanobiology, she investigates the crucial role of the mechanical cell-substrate interaction during the initiation of migration. Lately she developed a strong passion for science communication - writing about her professional experiences and discovering the power of social media in science. Find and follow her on twitter @katha16777.
Related Articles