Labs always tend to be quieter during December, as people wind down their experiments and travel for the holidays. It can also be a challenging time, as reagent stocks, equipment, cell lines, and animal colonies still need to be maintained, but with less personnel. Lab members can work together to make the holiday season happier for everyone by keeping a few pointers in mind.
Firstly, it's important for all lab members to discuss their vacation schedules with each other. In some labs it may be necessary for people to stagger their time off so that a critical mass of lab members is around at any given time to keep cells and animal colonies running smoothly. In others, it might suffice for everyone to be made aware who will still be in the lab when, so that in the case of a lab emergency like a broken down freezer, it's apparent who to contact.
Sometimes, it's unavoidable to have a big experiment continue over the holidays – and this may mean that another lab member jumps in to cover certain aspects of a project that isn't ordinarily a part of their routine. It can be easy to get behind on updating your lab notebook during the crunch time before the holidays, but it is also one of the most important times to be sure that's done. To ensure a smooth transition, your methods need to be available to those lab mates who will be covering your work.
With respect to both of the above, be a team player! Remember that if you will need help, chances are that others in the lab will, too. If you ask for help, offer it as well. Nobody likes having extra work added to their plate, so remember to give back to the members of your lab who help you out. If they don't need an extra set of hands over the holidays, keep their generosity in mind the rest of the year.
For any experiments happening over the holidays, be sure to order the necessary reagents well in advance. Most companies have altered shipping schedules during the holiday, and may not ship at all between Christmas and New Year's. And find out who will be accepting deliveries at your lab or department, and when – if it's a centralized office or a member of the administrative staff, check on their operating hours for this time of year as well. Planning ahead is key to be sure that you and your lab mates have everything you need to continue your work throughout the winter.
Finally, before your lab clears out for the holidays, prepare to start the new year with momentum by taking care of some simple lab housekeeping tasks before heading out of town. Use a few days as experiments are winding down to clean water baths, incubators, and other small pieces of equipment, as this is much easier to do when they are being used below capacity. Check that you have ample stocks of frozen cell lines in storage, or be sure to freeze some back if you won't be maintaining flasks over the holidays. And take care of any paperwork you've been putting off – it's much easier to start strong after the break if you can focus on experiments and not administrative work.
Remembering these pointers will keep lab spirits high as the holiday season arrives!
---
Quartzy is the world's No. 1 lab management platform. We help scientists easily organize orders, manage inventory, and save money. We're free and always will be. Visit Quartzy.com or reach out at info@quartzy.com.
Interested in writing for The Q? Send us an email!
Share this:
Tags: advice, career, tips, work relationships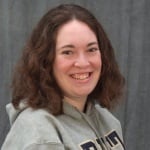 Aliyah W.
Aliyah is a postdoc at the University of Virginia, where she studies cancer immunology. She is also an advocate for science communication. You can find her on Twitter @desabsurdites and on her blog at www.aliyahweinstein.com.
Related Articles