Hayward, CA — Quartzy, the world's most popular laboratory productivity platform is experiencing explosive growth, now adopted by more than 400,000 researchers and over 25,000 organizations. Quartzy helps scientists and lab managers accelerate scientific discovery by digitizing the unique workflow of a research laboratory.
Quartzy also announced it has appointed a Vice President of Marketing,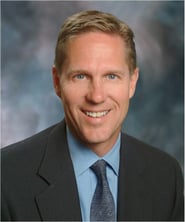 Jeff Platon. "We are so excited to welcome Jeff, as a veteran tech executive and expert in his field," said Jayant Kulkarni, CEO of Quartzy. "He brings decades of leadership in key areas for our team, including integrated product marketing and communications, brand development and user acquisition. He is already helping shape and define our future strategy, particularly as Quartzy sees soaring demand for our SaaS software."
A strong operational executive and world-class leader, Jeff has more than 25 years of experience leading teams and shaping corporate narratives at some of the most innovative companies. Platon was most recently Vice President of Marketing at View, Inc., and before that was CMO at Interactive Intelligence and VP of Marketing at Cisco Systems. "There's never been a more important time to be empowering scientific discovery, and I'm excited to join and help continue the rapid growth and expansion of Quartzy's laboratory productivity platform."
Quartzy serves fast-growing companies like Beyond Meat, Kallyope, and Benson Hill Biosystems, as well as large enterprises including Patheon by Thermo Fisher, Gilead, and AbbVie. Thousands more biotechnology, pharmaceutical, environmental, food & bev, and industrial labs rely on Quartzy to accelerate their R&D efforts.
Quartzy is also very popular in academia, with adoption by scientists in more than 12,000 labs in the United States. Major research centers such as Stanford, Columbia, Harvard, MIT, Princeton and more have tens of thousands of active users.
The Quartzy Shop, an integrated e-commerce feature of the cloud platform, provides unparalleled access to over 10,000,000 lab supply products and equipment from more than 1,800 brands, including MilliporeSigma, Bio-Rad, New England Biolabs, Rainin, Bio-Techne, and many others.
About Quartzy
Quartzy is the world's leading laboratory productivity platform, and has been adopted by more than 400,000 researchers in over 25,000 organizations. Quartzy uniquely empowers life-science companies with a seamless integration of research workflows, business processes, and supply chains to help scientists, lab managers and finance teams digitize the unique workflow of a laboratory - requesting lab supplies and reagents, approving purchasing and tracking the procurement process, and keeping an accurate inventory so that scientific discovery happens faster. Learn more about Quartzy at www.quartzy.com.